The SAP B1 Cloud Connector allows you to use the data contained in your SAP Business One (SAP B1) database in SAP Field Service Management applications.
If you are trying to log into your cloud account through the the cloud connector configuration you might get the following error: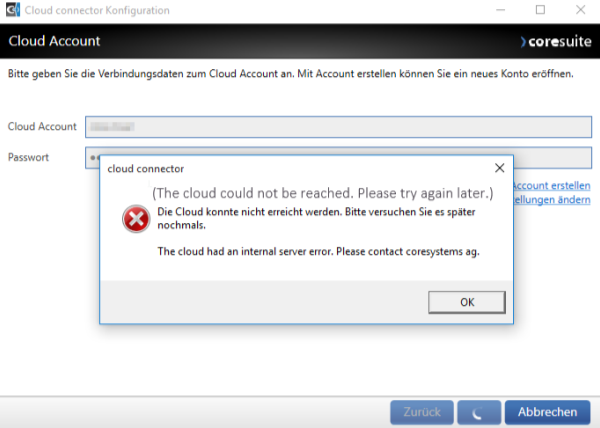 That's because the SAP B1 Cloud Connector is currently still using a legacy authentication mechanism. You will therefore need to login to the Admin page and enable the "Legacy Authentication Log-In Supported" account setting. 
Clicking the following link will bring you to the admin page where you need to log in with your cloud account name and password: https://de.coresystems.net/admin/ 
(Please check the cluster you belong to, in this case e.g.: de, eu, us, cn)
Scroll down and you will find the account setting as shown below:

Once this option is enabled you may log into your cloud account directly and start using the SAP B1 Cloud Connector.
Official statement: https://docs.coresystems.net/platform-integration/sap-b1.html