Why are zip codes not showing in the assignment?
Because in SAP B1 the activity does not have a native field containing zip code the connector cannot know it and therefore you will not see a zip code in the planning board when looking at an assignment.
How to solve this
You will need to add a new UDF in B1 called "COR_ZipCode". You have to add this below "Master Data / Activities" as shown below.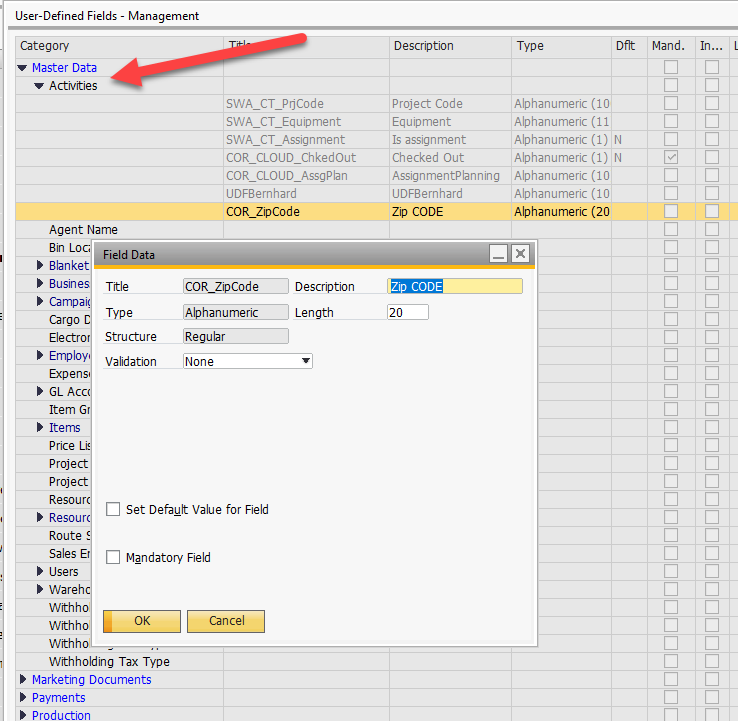 Now the zip codes will show up: