Issue Description
You have a lot of Items, Business Partners or you want to hide some price list/warehouses on the cloud that are not needed. You can use the COR_CLOUD_IGNORE UDF to have the cloud omit sending these items to your mobile device. All objects are still sent to the cloud but depending on the value in this UDF will determine if the object is sent to your mobile device.
Solution
Use item master date as example:
You need define a UDF in  SAP B1, go to menu bar: Tools -> Customization Tools -> User-Defined Fields Management -> Master Data -> Items -> Add
UDF tile: COR_CLOUD_IGNORE
Description: Hide item on Cloud
Type: Alphanumeric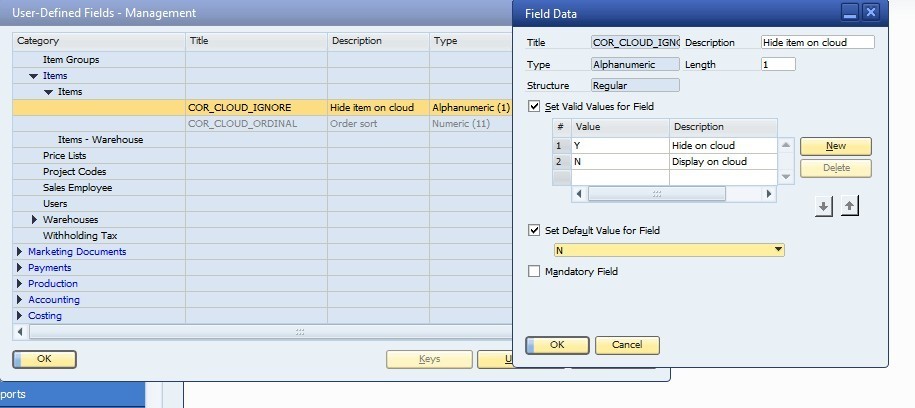 Choose UDF value on Item Master Data -> update Item Master Data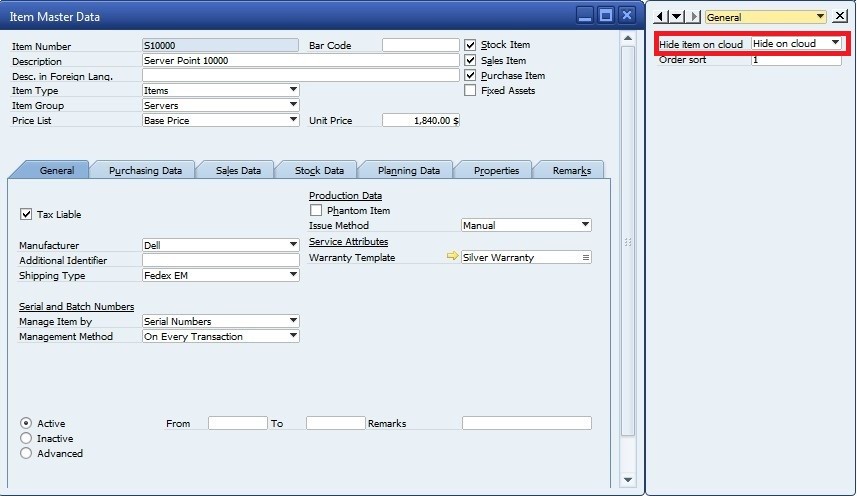 Once above steps are finished, please wait for a minute. Then synchronize the iPad/iPhone again
Remarks
This UDF can be applied to Business partners, Items, Price lists and Warehouses.