Sometimes it makes sense to restrict the item overview to the items an engineer or a user has in his own warehouse, for example his car. To enable this feature, an additional UDF needs to be created inside SAP Business One.
For that a new UDF has to be created for the warehouse. This UDF is called 'COR_CLOUD_OWNER'.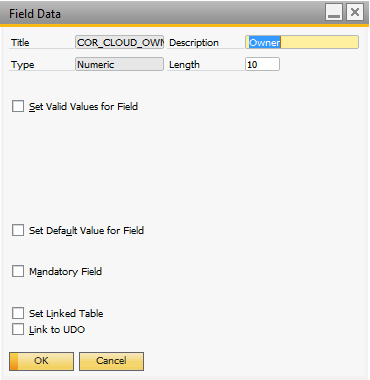 After you've created the UDF you can find out the internal number of the users you want to assign the warehouse to from the OUSR table.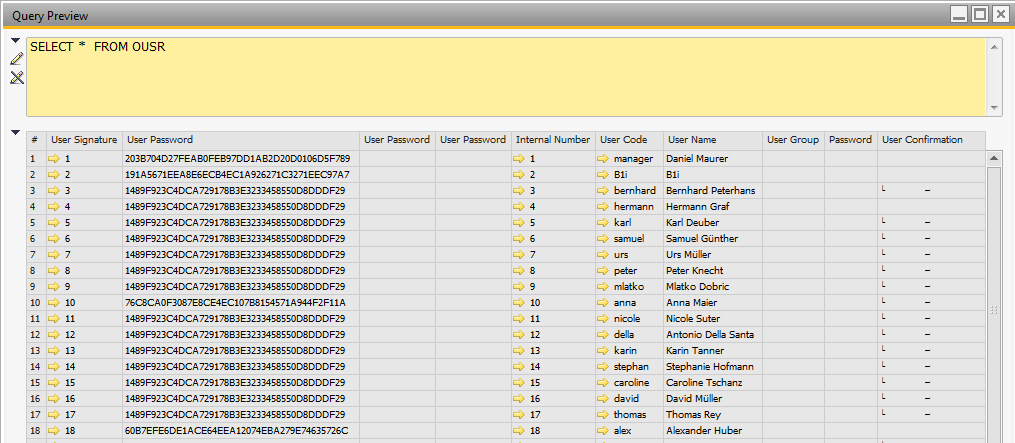 In our example, we've picked the user 'alex' with the number 18. This is the number we need to put into the UDF we've created as seen in the screenshot below.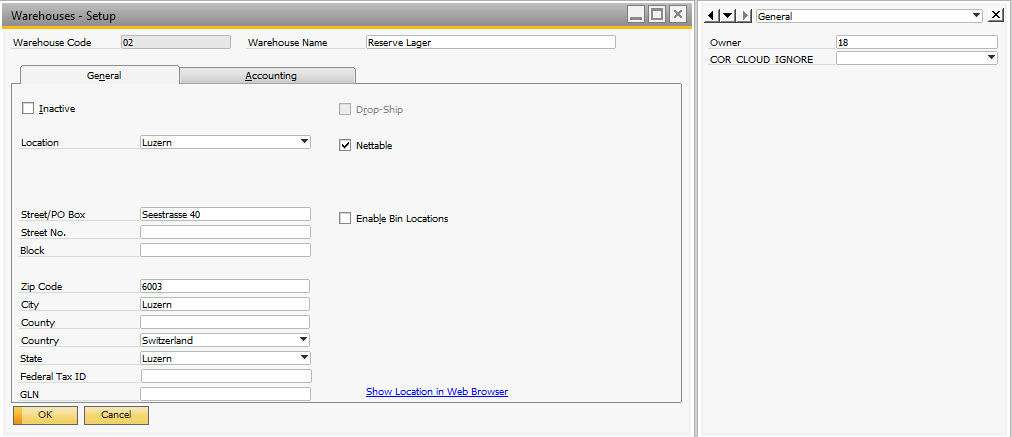 To finalize the change, the permission of the engineer/user have to be changed accordingly:

After these steps were performed and the user synchronized his device, the item view will be restricted accordingly.