Issue description
In case many Objects (Sales Orders, Time Projects, etc.) are linked with a CardCode which resembles the string of one (or more) of the Object's Code, searching for this specific Object Code in Time Recording may retrieve redundant data.
Reproducing the issue
Scenario
1. A DB where a specific BP is linked to Many Sales Orders and Time Projects (e.g.: BP's CardCode = '124').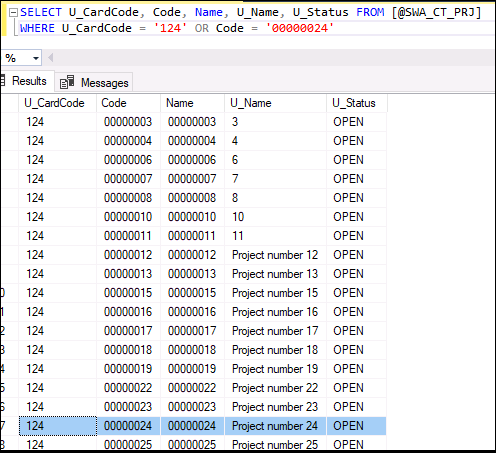 2. In Time Recording Weekly View, search for Time Project number 24: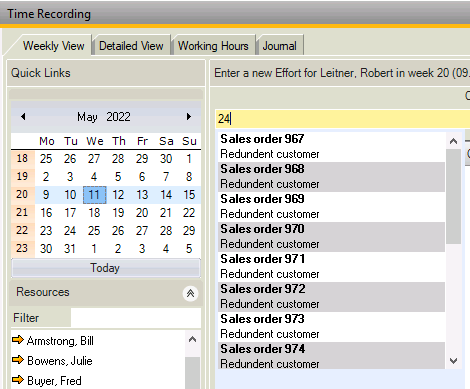 Actual results
A list of Sales Orders which are linked to the BP with CardCode = '124' appear, while the relevant Time Project does not.

Expected results
The relevant Time Project appears in the Objects list.
Cause
Limitation.
Solution
As a workaround, search for the specific Object based on the Object's Name.


Reference