Table of Contents
III Description of new functionality
According to "Swiss Payment Standards 2020 - Swiss Business Rules for Payments and Cash Management for Customer-Bank Messages - Version 2.9, with effect from 20 November 2020" (available via https://www.six-group.com/en/products-services/banking-services/standardization/iso-payments.html => Archives -> Versions of February 2020 -> Swiss Business Rules, Version 2.9), p59:



Until swiss payment version 7.36, we only supported the import of single camt.054 which had met our customer requirements. Banks that had started to offer the "zip" delivery type, allowed their customers to choose between camt xml and zip files.
Recently, ZKB moved to only deliver separate camt.054 for each for each booking and then provide them compressed together (zip file) only.
In order to help our customers to process those files more efficiently, we have now implemented this new feature to faciliate the import of multiple camt.054 and zip files.
Please upgrade to swiss payment 7.36.

We updated the "Import Incoming Payments" form (Banking->Incoming Payment->Import Incoming Payments):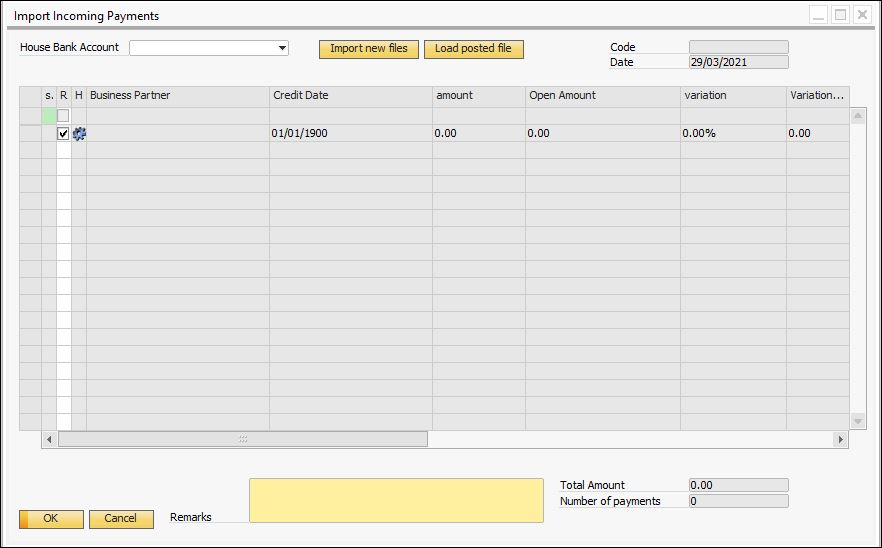 Simply use the "Import new files" button and select either a range of camt.054 xmls or zip files. Swiss payment automatically unpacks the zip file(s) and loads them into the form for processing.
Please note that we have also added a new option to set the House Bank Account. This means the system no longer has to try to match the Housebank Acount (from which the payments have been received) based on the details provided in the camt.054 file. The House Bank Account is required for determining the G/L Account for the Incoming Payment document creation.