The SAP FSM B1 Cloud Connector still contains an update functionality "coresuite cloud connector auto-update service" which is installed as soon as the cloud connector is installed. This service is not working anymore. 
The automatic update stopped with Cloud Connector version 6.4.5.0. Our suggestion therefore is to disable the update service until SAP has fixed this. (This has to be done after each installation of a new Cloud Connector version).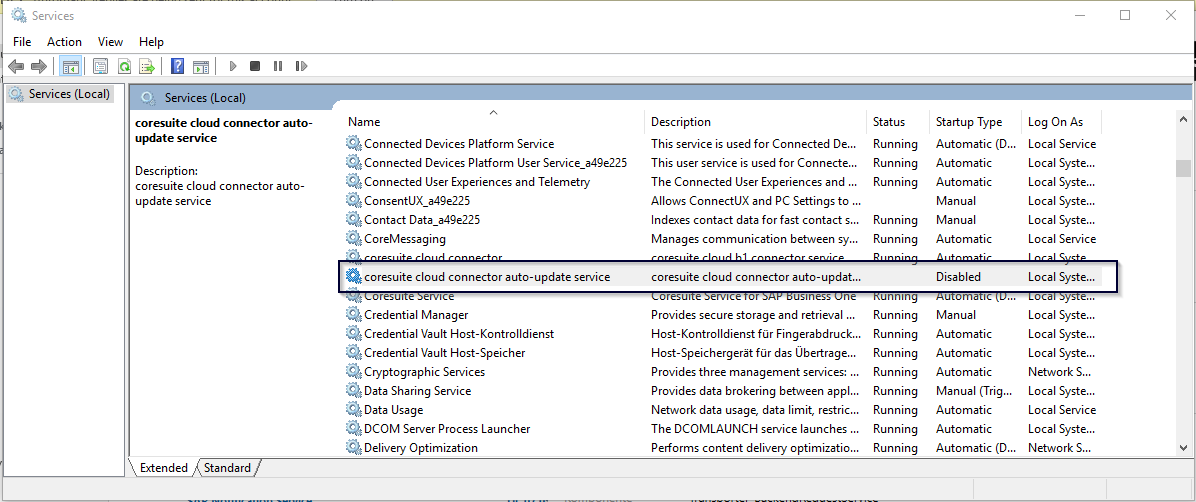 To ensure that you're using the latest Cloud Connector, please download the current installer from our helpdesk:  SAP Business One Cloud Connector 
The current version is 7.4.0.18523 and contains some big improvements on how data from SAP B1 is processed. Therefore we strongly suggest to update to the newest version.
How to update:
- Download installer from SAP Business One Cloud Connector 
- Start installer, the old version will be overwritten
--> No new configuration is necessary