Planning your technicians to attend jobs from within SAP is now possible. With a new UDF on the activity you can now release or just plan without releasing the assignment on the plan board. This is incredibly important for many reasons as with the help of Country Package you can even automate this process.
Imagine you have a complicated planning schedule or would like to plan based on triggers that are not simple time related triggers. By now adding in a UDF against the activity you have the ability to set the action to be either None, Add (Adding to the resource planner), Release (Releasing the assignment to the technician). The UDF should be named - COR_CLOUD_AssgPlan and have the properties as per the below image.
Once you have added this UDF, create a service call, add an activity that is related to the service call and select as per the below screen to release this to the planner. Ensure the activity is not Meeting.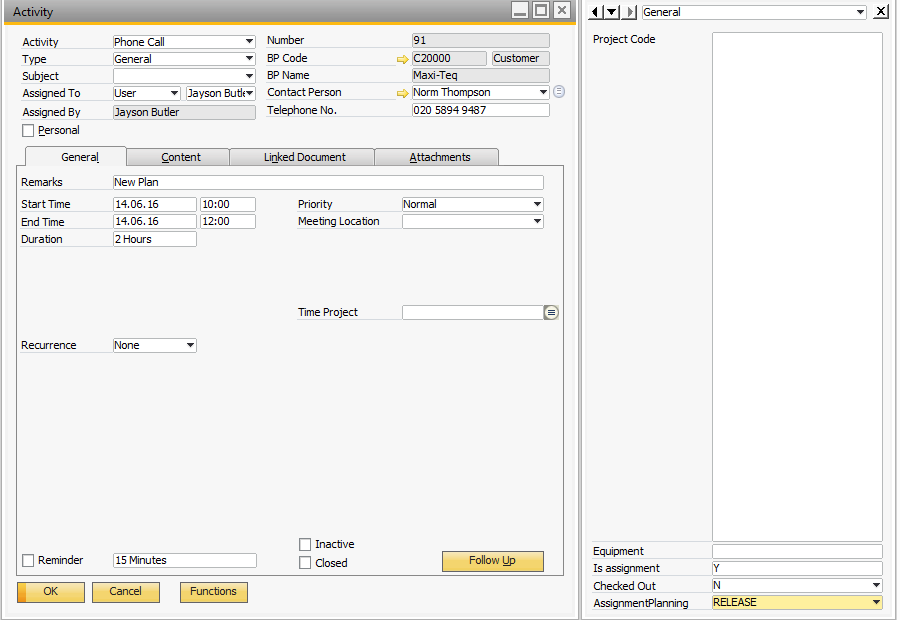 Once you have added the activity with AssignmentPlanning set to release you will see the following in the Coresystems Workforce Management.


Therefore, you now have the ability to use your own rules and business processes to send assignments to technicians or just plan for the Planner based on your own set of rules